Träullit Plaster Base
Thermally insulating plaster base that combines swift installation periods with functional characteristics.
Träullit Plaster Base is a cement-bonded wood wool panel with molded ducting channels that reduces installation time since battening of the wall is not required. The parts of the wood wool panel that are installed in direct contact with the base are fitted with vapor barriers. Träullit Plaster Bases are homogenous, with a firm surface structure, which makes for an excellent foundation for mineral-based plasters. It is an organic and natural product that combines versatile characteristics with function. Träullit has been used as thermally insulating plaster bases for more than 70 years.
The unique composition of wood wool from Swedish spruce, cement, and water provides an open surface structure and a combination of functional characteristics that make Träullit Plaster Bases an excellent foundation for mineral-based plasters.
Mechanically strong and cost-efficient
Träullit Plaster Base combines mechanical strength with a coarse surface structure that provides a more solid and enduring foundation for plastering than other insulating materials. It is fire resistant and is type-approved as protective cladding with a class 1 coating

The molded ducting channels make for a swift and cost-efficient installation period as battening of the walls is no longer required. The product can also be clad in any desired exterior wall cladding.
Thermal insulation and heat accumulation
Träullit Plaster Base offers outstanding energy economy and heat capacity that help create a comfortable indoor climate with balanced air temperatures year-round. This contributes to lower energy costs, reduced environmental impact, and a consistent, comfortable indoor climate without fluctuations in air temperature.
Moisture diffusivity and air permeability
Träullit Plaster Bases is a material with no closed cells, resulting in an effective moisture diffusivity and air permeability. It can be saturated with rainwater and dried without affecting its characteristics. This, in combination with its high pH, makes it very resistant to moisture damages, mold, and rot.
An eco-friendly and sustainable option
Träullit is a sustainable, functional, and organic building material that creates comfortable and healthy atmospheres. It consists of wood wool from Swedish spruce, water, and cement — nothing else.
Assortment & specifications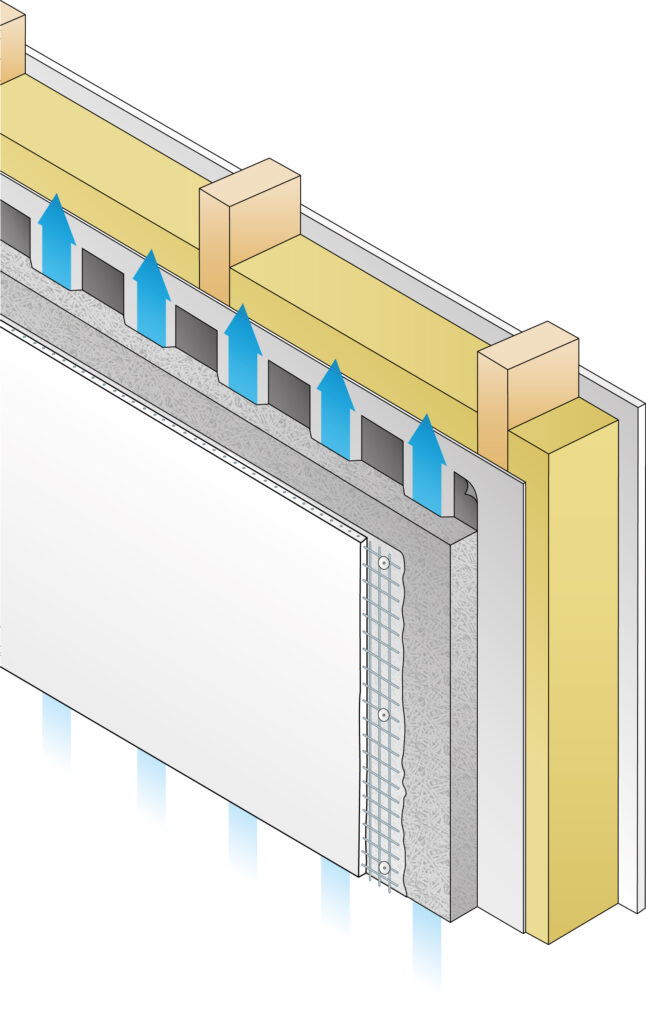 Filter:
All

Product information

Technical standards